Sydney, the surfers paradise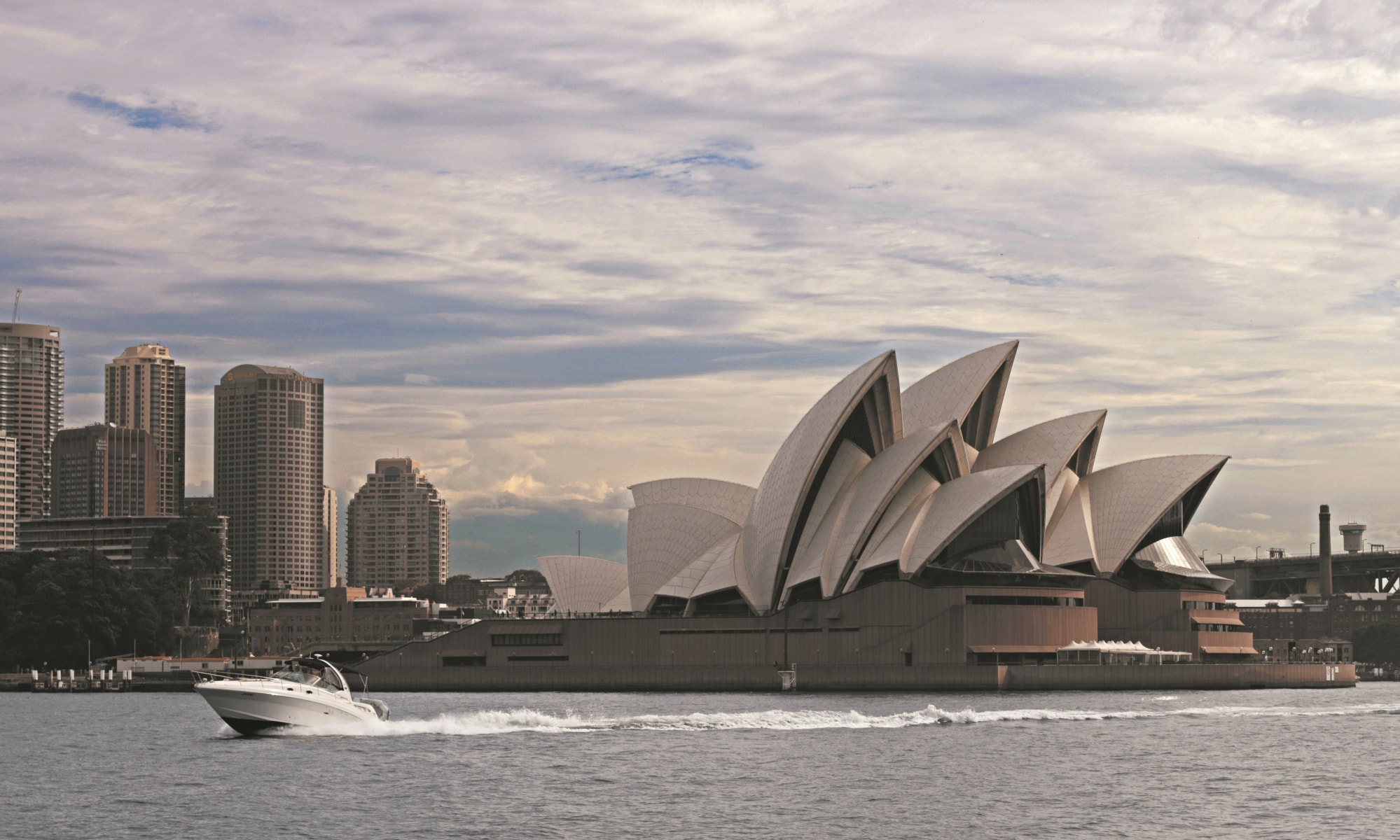 The Opera House  | Photo by: Vaun
The vibrant cultural scene and a dynamic international population makes it an amazing travel destination.
When you see the Opera House next to the beautiful harbour, you know you're looking at Sydney. The vibrant cultural scene and a dynamic international population makes it an amazing travel destination, one where you will never be bored. Here are some things you shouldn't miss on your trip to Sydney.
Bondi Massive | Photo by: Bondi Massive
Bondi and Coogee are both good starting points. These two beaches appeal to both surfers and swimmers. When going to Bondi, make sure you eat some avocado toast at Bondi Massive, one of the better lunch spots out there, with a chill beachy vibe.
In the evening it's fun to go to Moonlight Cinema. This open-air cinema is perfect for a warm summer night, eating some food from one of the food trucks or drinking some drinks from the bar. To see which movies are being shown you can check on their website.
The famous Sydney Harbour should not be missed out during your exploration of Sydney since that's where both the Opera House and the popular Harbour Bridge are located. Drink something at the Opera Bar and take a walk over the bridge afterwards, that gives you a thrilling view of the city. 
Another stunning viewpoint is Observatory Hill. It's the perfect picnic spot, with a 360-degree sight over Sydney. It's really fun to go stargazing at night and you can take a class at the Observatory as well. Don't forget to book the classes in advance though, because they are really in high demand – and with good reason!
The Royal Botanical Gardens can be your next must-see. In the middle of Sydney you have over 30 hectares of exotic plants and flowers. You can take a tour here, learn about Aboriginal culture or simply enjoy the walk and unobscured views on the city Opera House.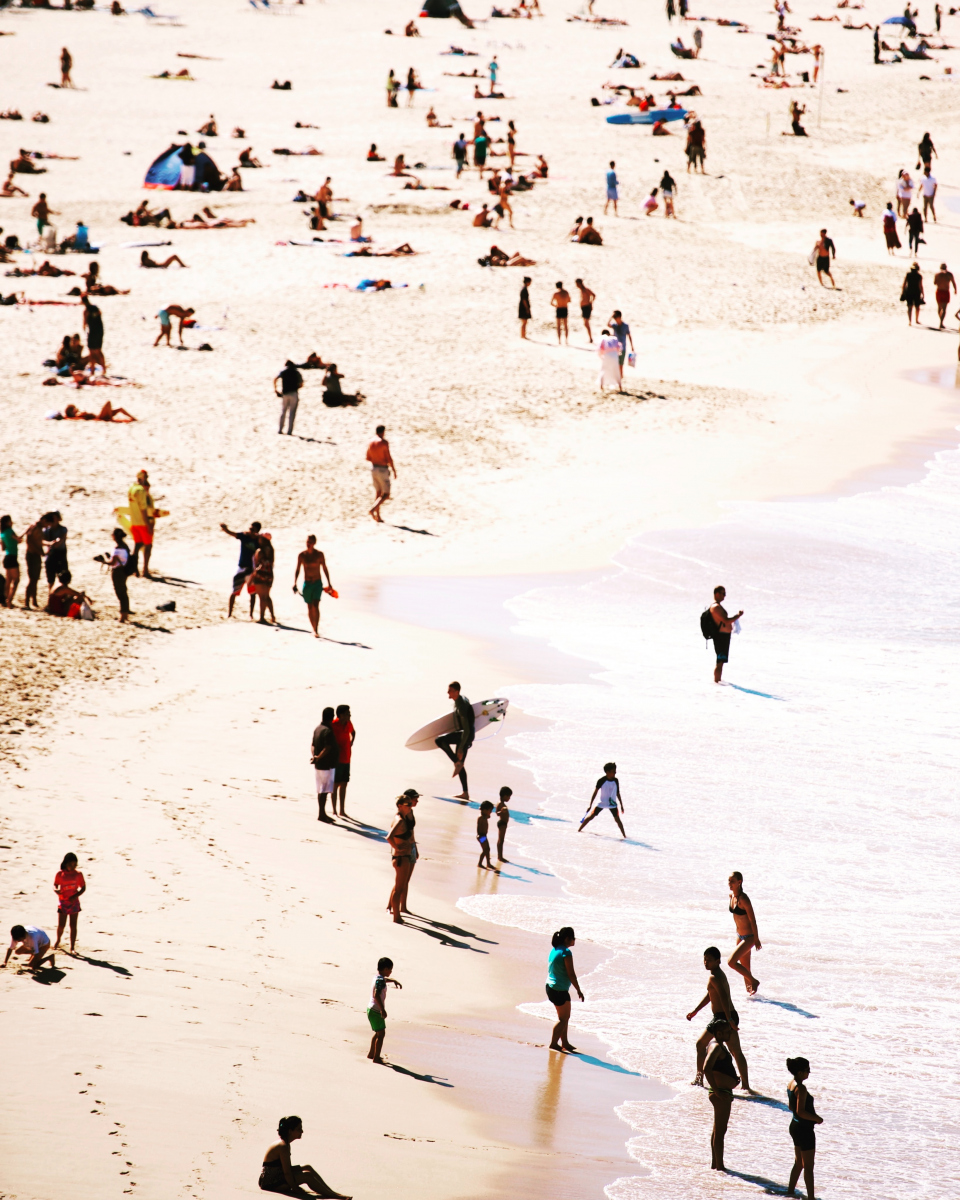 Bondi Beach  |  Photo by: Annie Spratt
Sydney hosts so many different cultures that food-wise there is always something that fits your taste. Below a few of our beloved options:
Lankan Filling Station. O Tama Carey's Sri Lankan food never disappoints. For brunch, we love the spicy AM kicks with an egg roll dressed in fermented chilli and sambol. Apart from that you have the monthly crab curries, a menu where your tiny table is filled with flavours, spices and a prism of colours. 
Spice I Am. With a menu consisting of 82 items, this Thai restaurant makes it hard to disappoint. There's so much choice that there is literally something for everyone. Unless you don't like Thai food of course, but even then you should try something here. The Phuket-style ho mok is our personal suggestion but the best way to experience this restaurant is by trying it out yourself of course.
Quay. In terms of fine dining, Quay keeps on winning. Apart from the astonishing view on the water due to its amazing location, the aesthetic of the food can also be highly praised. Whether you go for an elegant six courses or add up to ten, executive chef Peter Gilmore will make sure you always end up being satisfied. 
St Claudes, in Paddington. This contemporary French bistro from 1981 is a treasure for the tastebuds. For another fine dining experience, don't skip this one.