START TRAVELLING
Our favorite model with an integrated pocket.
Our perfectly designed suitcase for those trips that need something extra. The suitcase is formed with a light and unbreakable shell made of recycled aerospace-grade German Makrolon polycarbonate. It is flexible and can absorb energy from impacts and spring back into shape – making it an extraordinarily resilient material. The Front Pocket model is made with premium materials of the highest quality and equipped with a sleek telescopic handle, TSA-approved lock and silent wheels.
The special designed front pocket is water resistant and made to carry a 13 to 16 inch laptop. It also has two additional large compartments for other accessories such as your passport, headphones or books. The front pocket makes sure that you can effortlessly reach your most important items at the airport without opening your whole suitcase.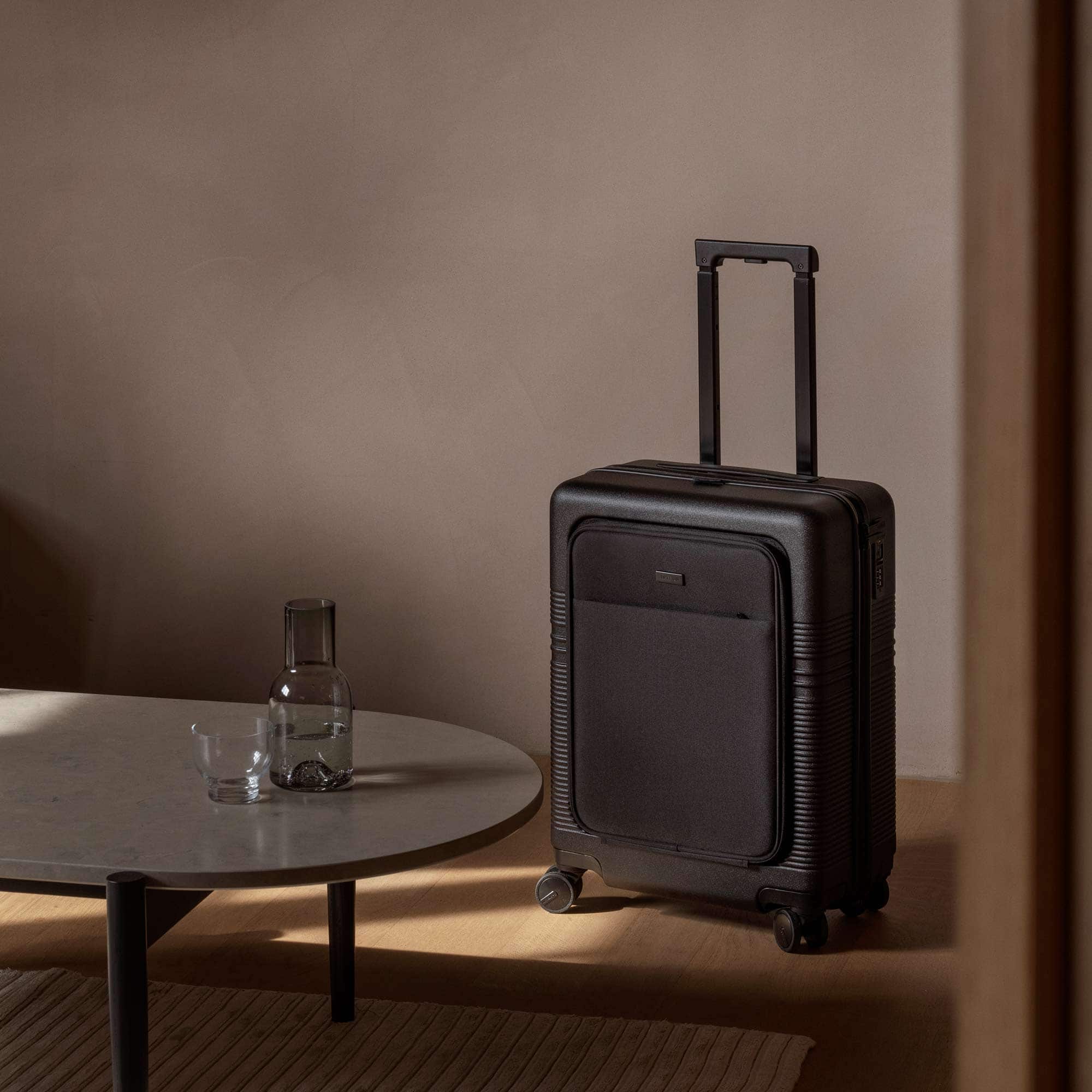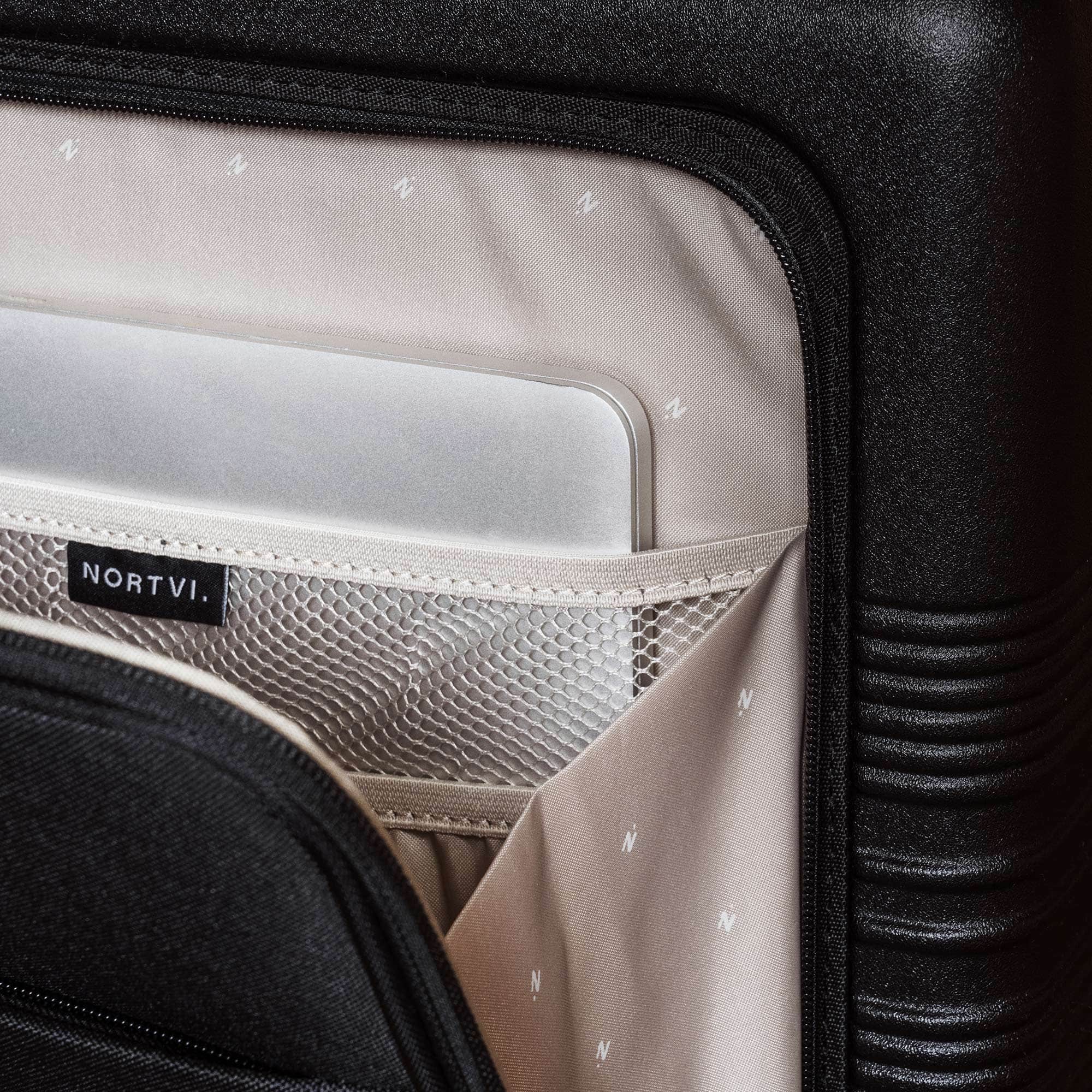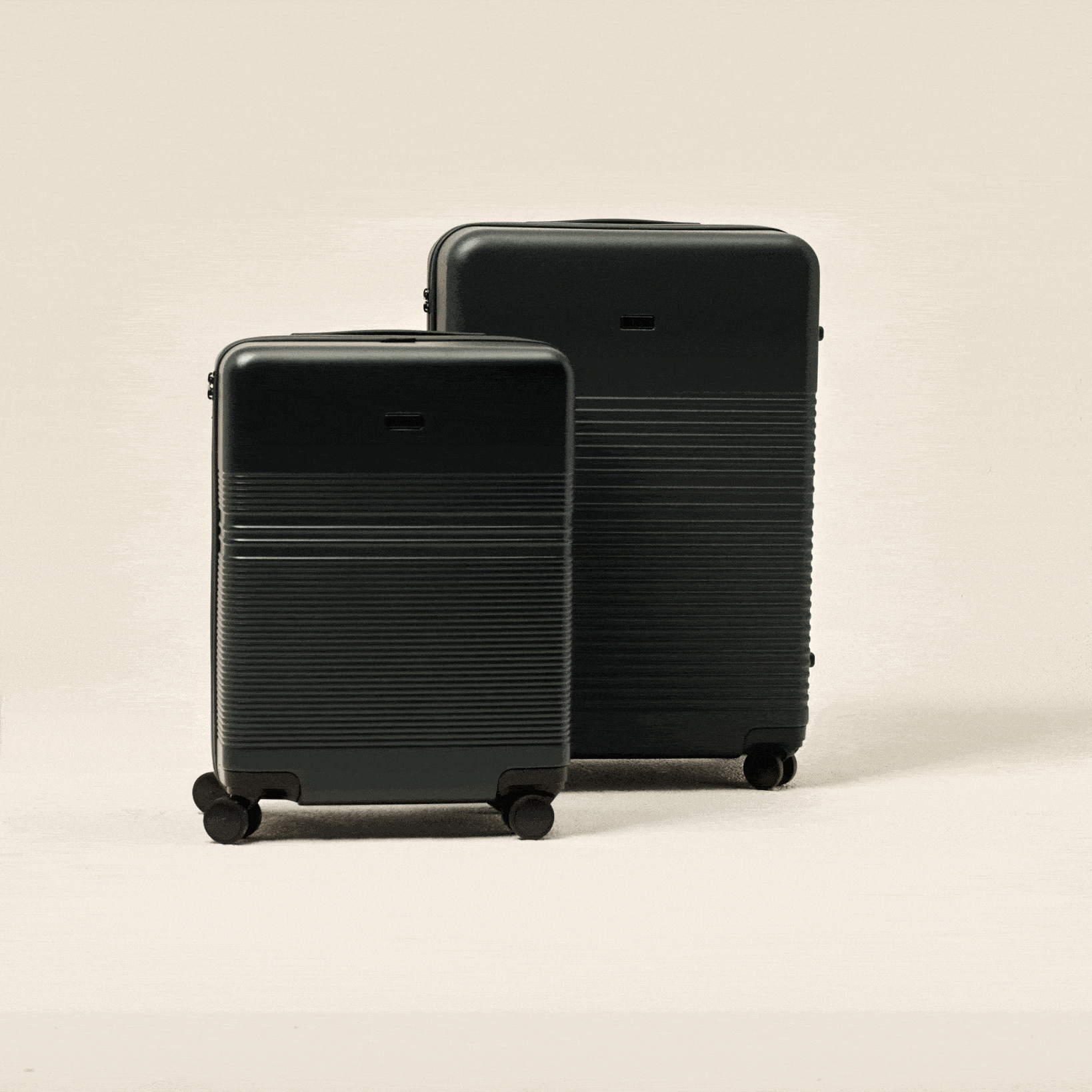 Beyond the practical properties, we have a great eye for detail. We focused on the sophisticated texture and finish of our suitcase and the perfect alignment of all components. All small details have been carefully thought-out. This is how we want to create the perfect suitcase for our travelers.
Sustainability is our core focus. All our suitcases are equipped with a durable and luxurious soft fabric made from 100% recycled plastic water bottles. The Check-In suitcase has the largest inside space in its class with extra perfectly designed packing compartments and silent wheels, making it the the most premium suitcase out there. Find out your style and get ready for new memories.