Stylish and ethical
Add a touch of luxury to your travels.
Discover the Nortvi Toiletry Bag – a chic and stylish companion for all your travels. This bag is luxuriously designed with premium vegan and recycled materials, ensuring you get the utmost quality without compromising on sustainability.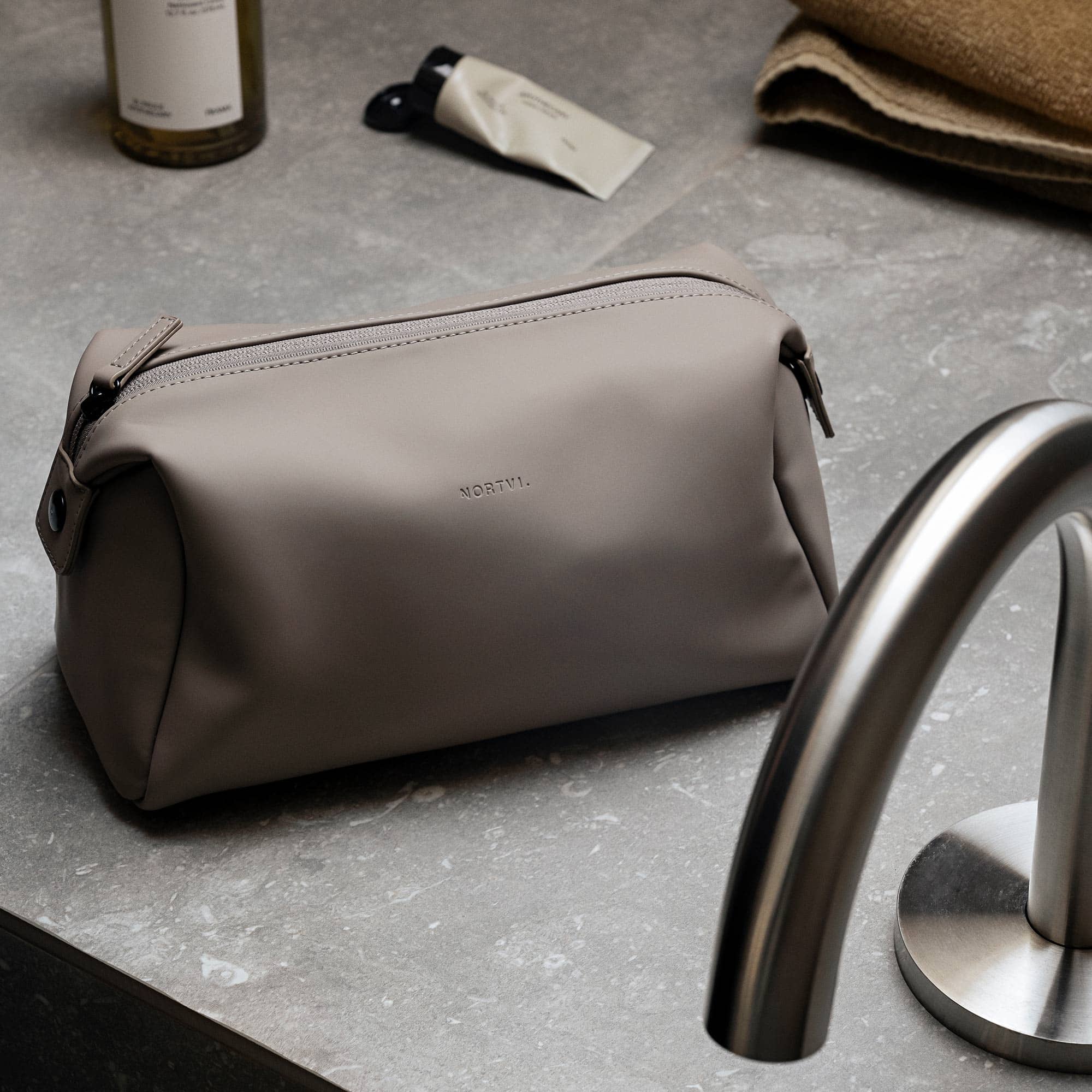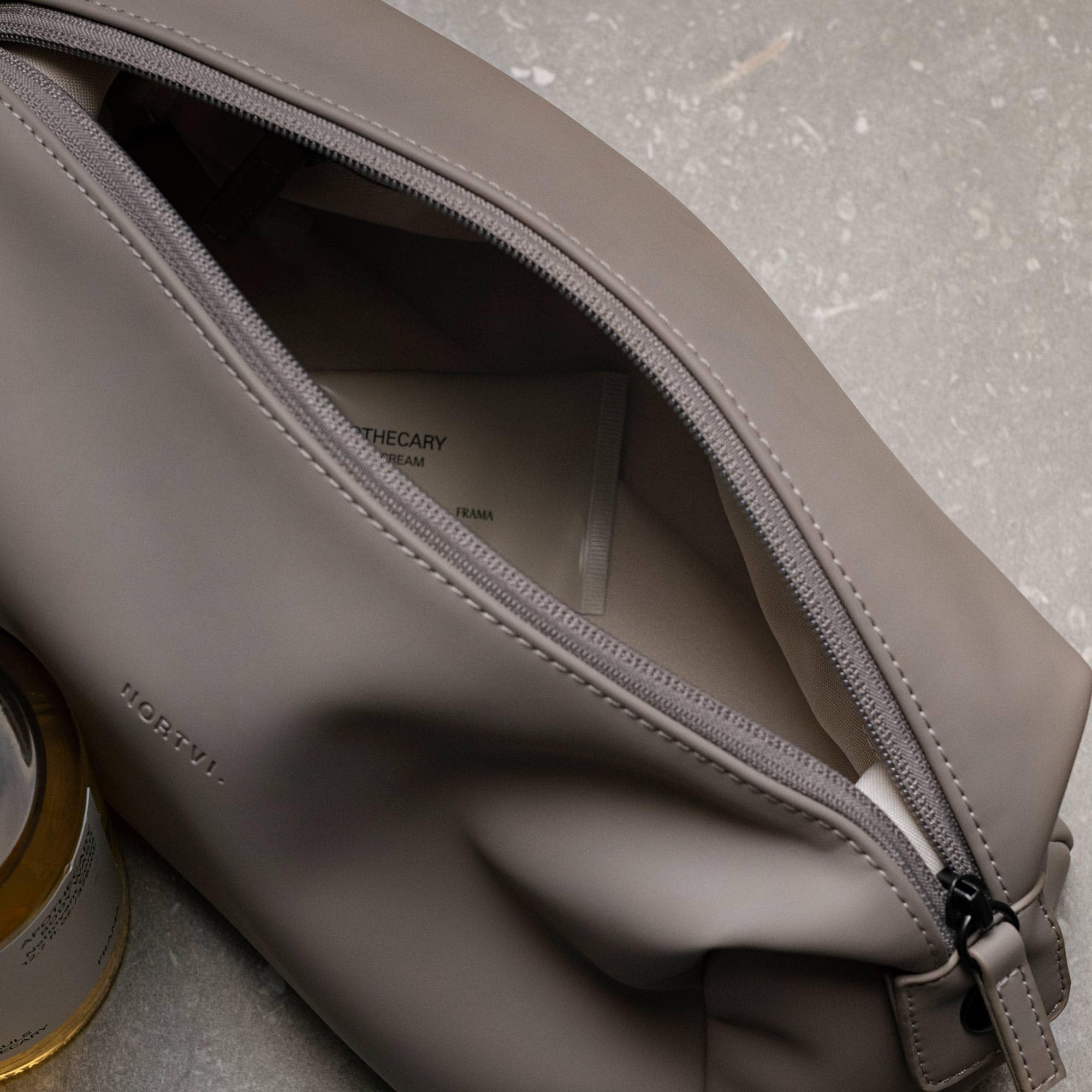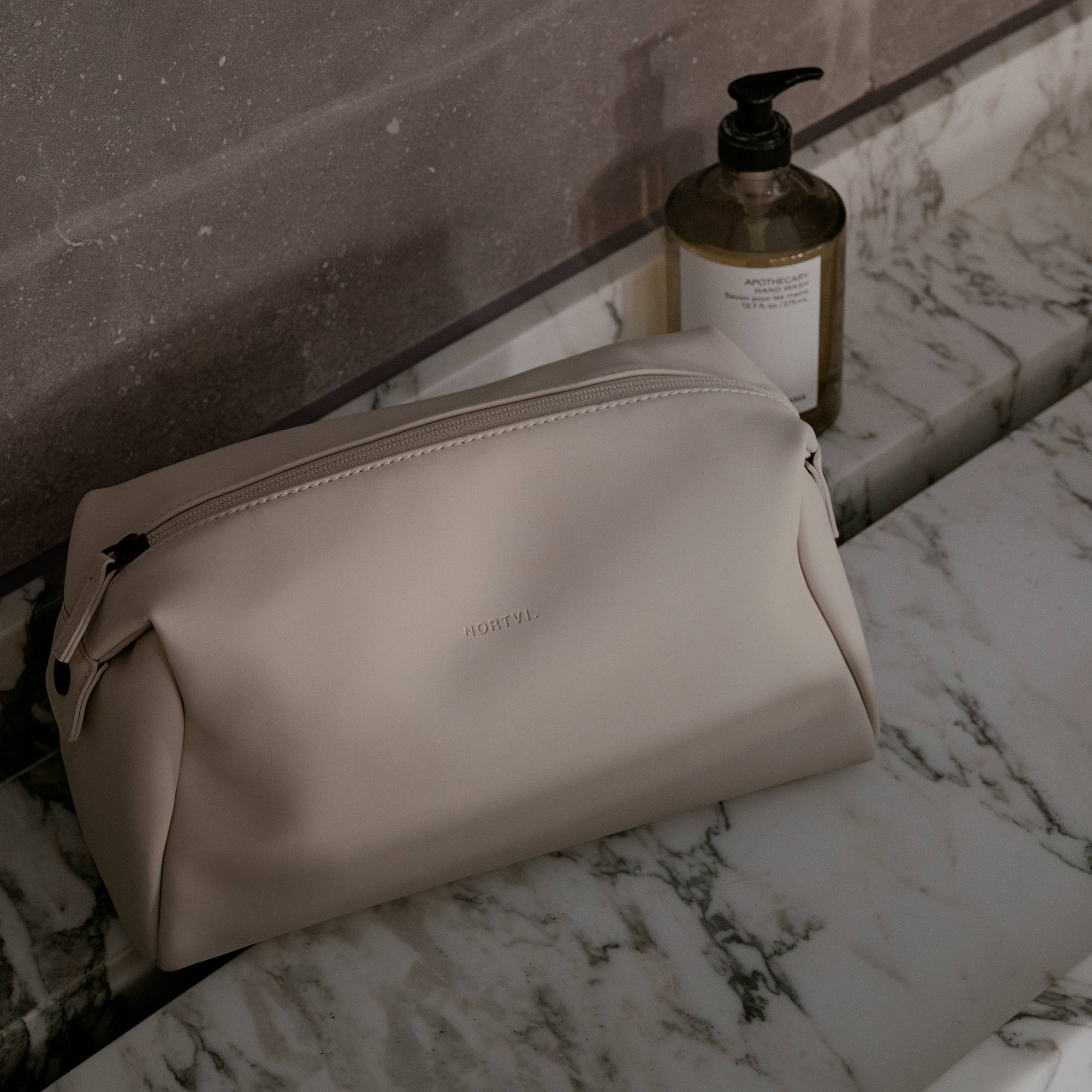 Its high-end design makes it the perfect accessory to go with any outfit during your travels. Plus, it features perfectly organized compartments that provide maximum storage capacity while keeping everything neat and tidy. Thanks to its durable construction, you can easily transport everything while maintaining a sleek aesthetic. Whether you're just storing a few
items or packing up a complete toiletry kit, this bag is perfect for it all.