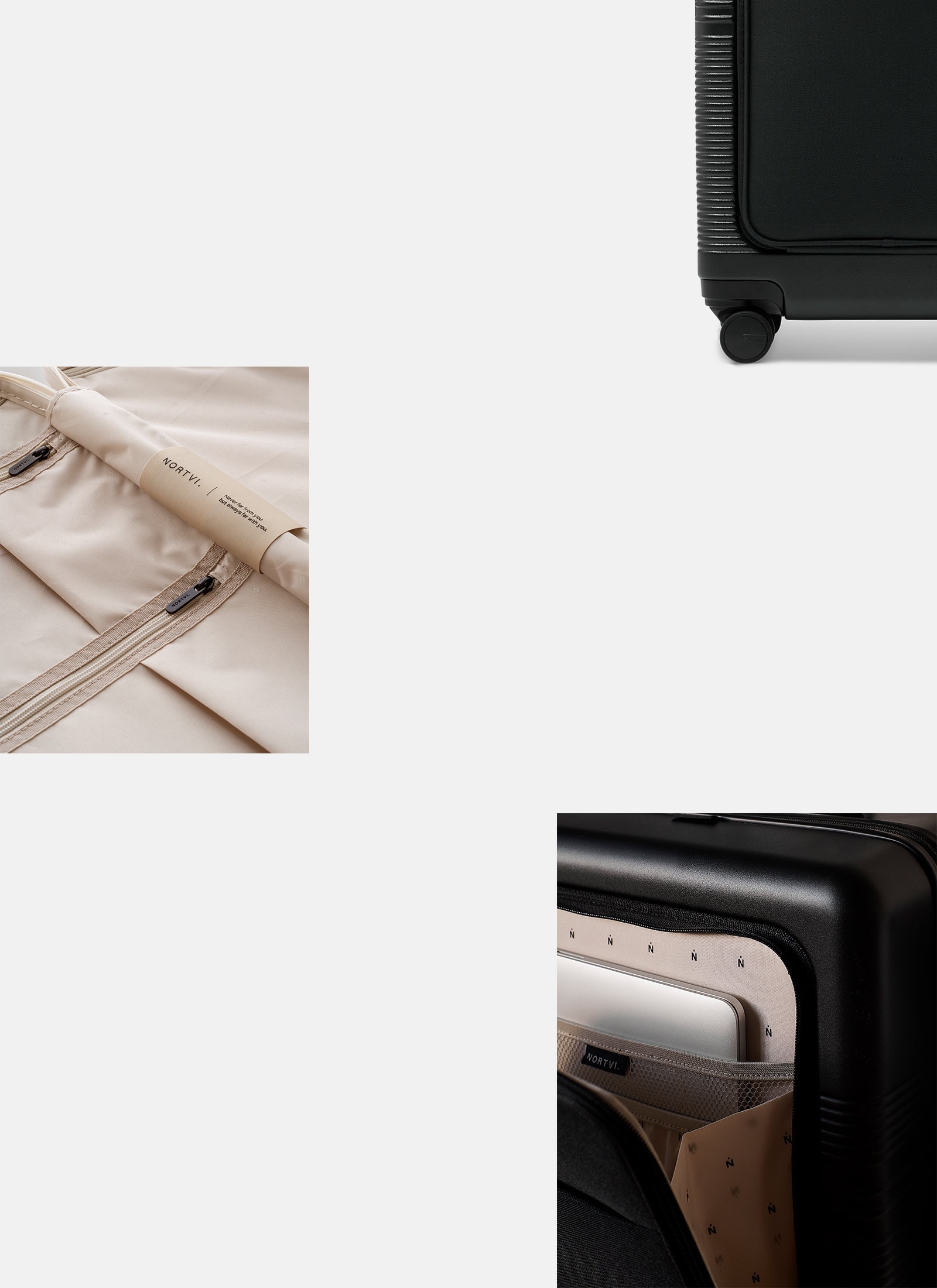 SMART FRONT POCKET
A special designed water-resistant front pocket for your laptop and travel accessories. Effortlessly reach your most important items without opening your whole suitcase.
ALWAYS ORGANIZED
All our suitcases have two large packing spaces with special additional packing compartments. Designed to create the most efficient packing structure for your belongings.
DO NOT DISTURB
Equipped with the quietest silent wheels. Travel comfortably and noiseless.